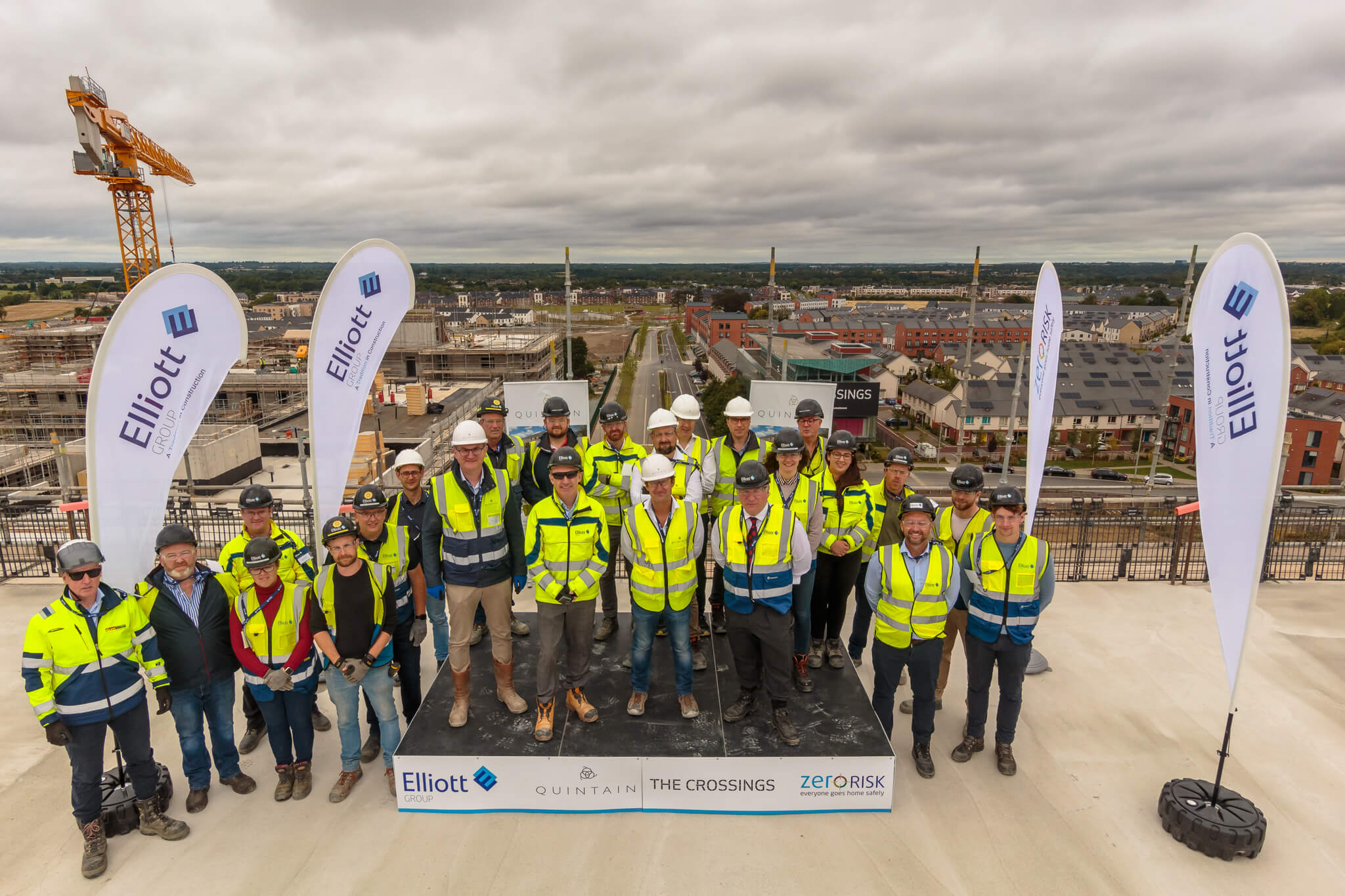 Elliott Group Company and Community News
Topping Out in Cork with Premier Inn.
Last week, Elliott Group welcomed guests to the Topping Out ceremony at the new 187 bed Premier Inn development on Morrison's Quay in Cork City Centre under blue skies. Formerly Moore's Hotel, the site has an extensive history in hospitality dating back to the 1960s. Brendan Heas, former proprietor of Moore's Hotel, joined the group on the day having provided historical photos of the site which were shared with the...
Discover more Elliott Group activity here
Live Projects
JTI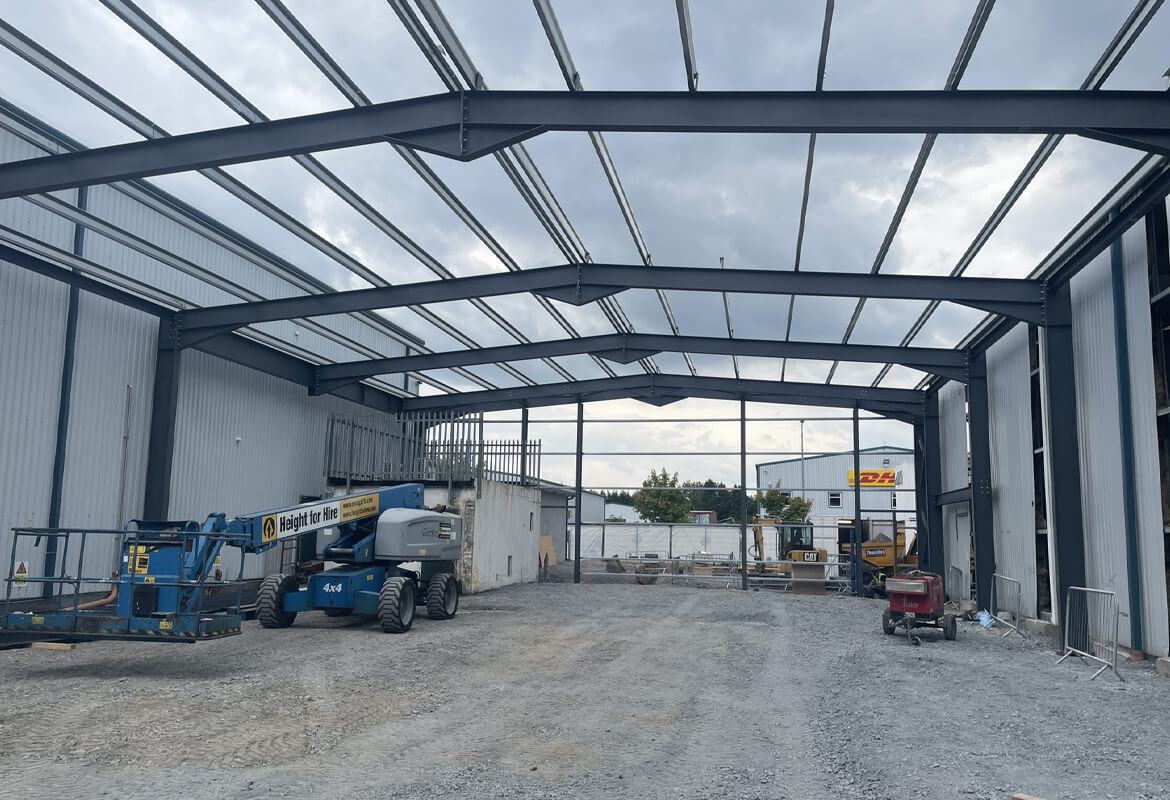 Dominos, Naas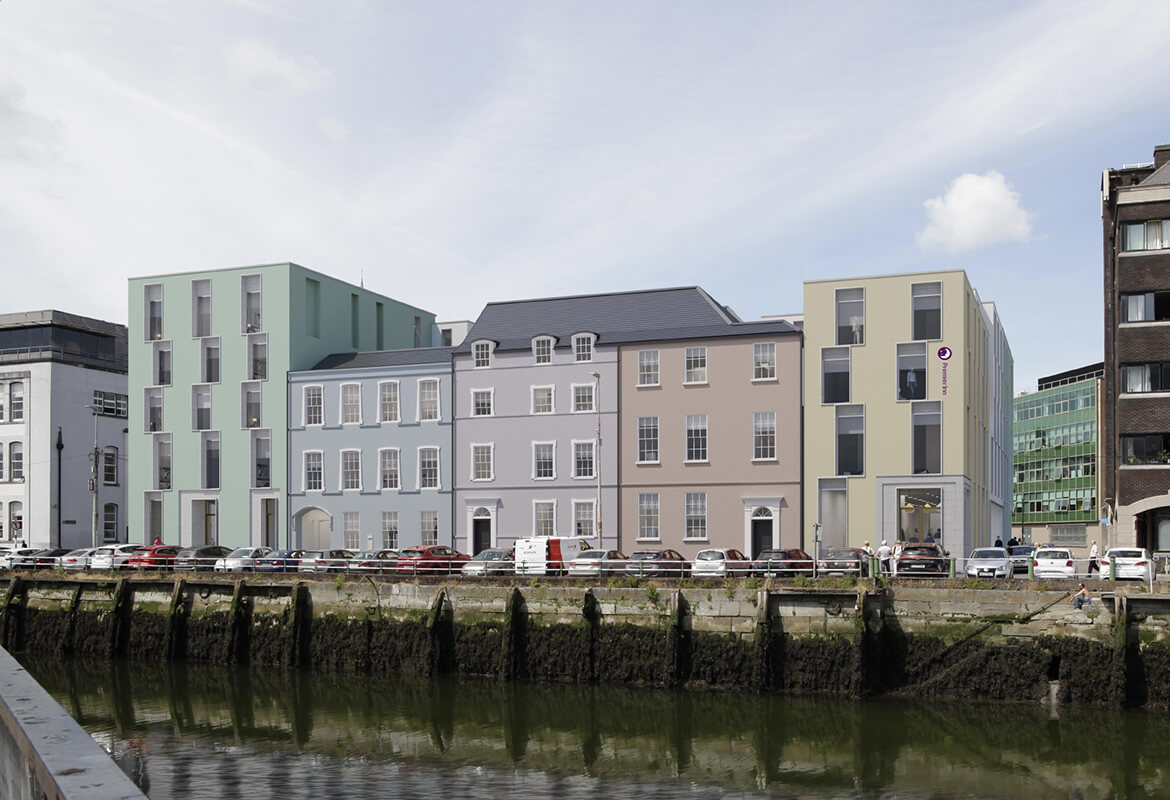 Premier Inn, Cork City