New Wall of Kindness in Worcester
A new Wall of Kindness has been installed on the site hoarding at Worcester's largest regeneration project at Sherriff's Gate.
People are invited to donate coats, shoes, and other clothing to the Wall in order to raise awareness and combat homelessness. These donations provide those in need with much-needed warmth and comfort during cold and difficult times.
Once hung on the wall, they are free to take by anyone who needs them. We invite everyone in the area to please support or make use of the Wall.
We are grateful to our site team for their full support of this initiative and would like to thank City Councillors Chris Mitchell and Lynne Denham for visiting the wall recently onsite.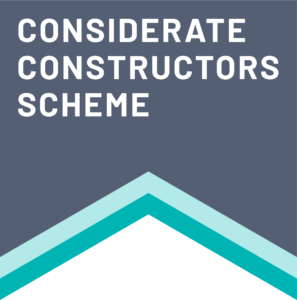 In addition, our project team have been awarded a 43/45 score by the Considerate Constructor Scheme for the Sherriff's Gate project.
This score is a testament to the team's commitment to social responsibility and their efforts in creating lasting, positive impacts for the local community and environment. They have coordinated work experience, donated to charities, and continue to work with the amazing Worcester Trust and Whitehead Ross.
For more information on our Sherriff's Gate project, please click here.
Project Gallery