Hampton-by-Hilton Birmingham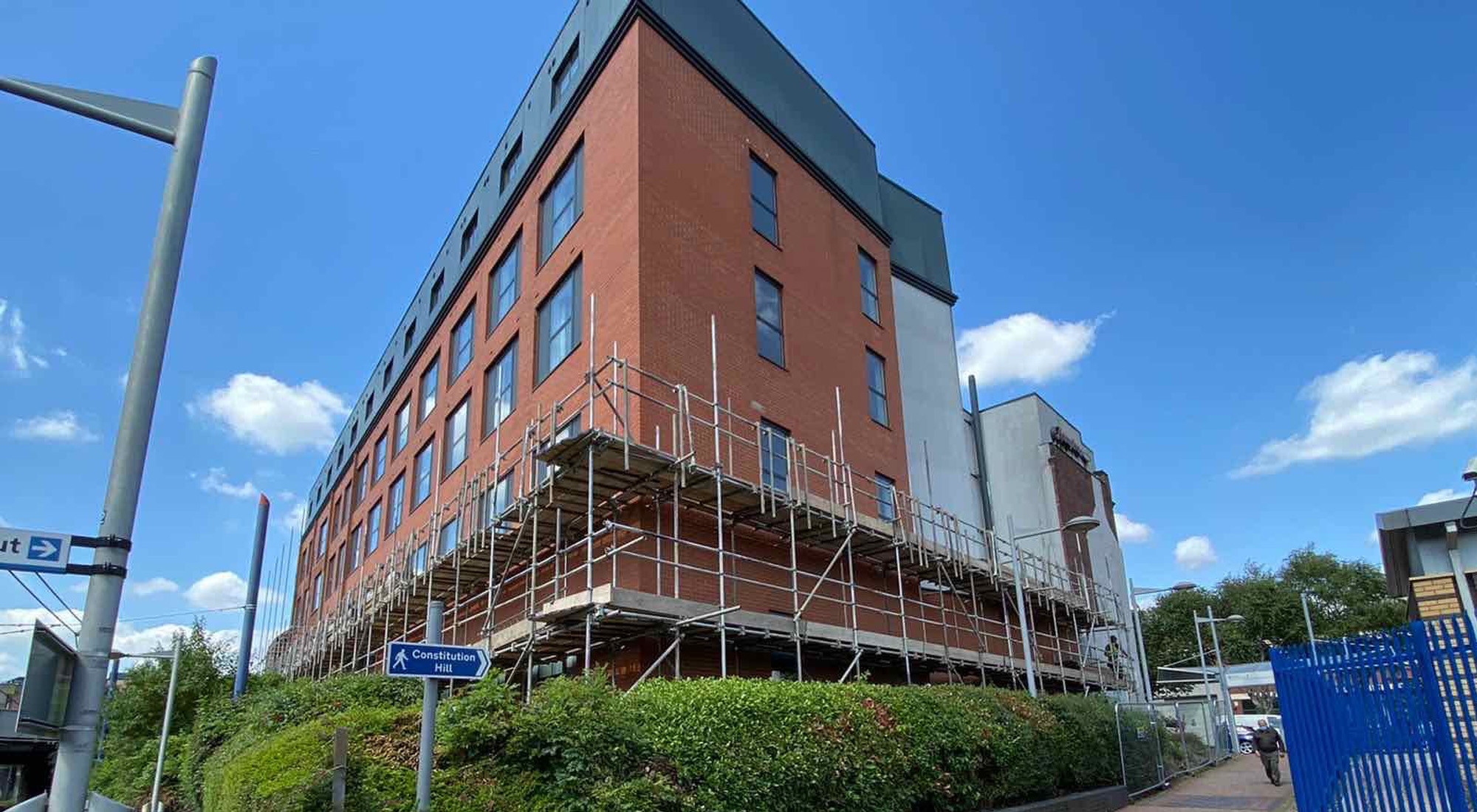 Client


Atlas Hotel Group

Location


Birmingham

Value


€640,000
The Hampton-by-Hilton Birmingham is a four-storey hotel located in the Jewellery Quarter Birmingham. The hotel compromised of a grade-2 listed facade, a rendered facade, modern brickwork on the newer extension and a solid aluminium cladding. The newer extension fa ade were not compliant with the latest building regulations due to missing vertical fire barriers and the use of EPS and PIR insulation throughout.
To achieve compliance we:
 Insulation backed render removed and fitted with new fire compliant external wall insulation —855m squared
Solid Aluminium cladding, temporarily removed, horizontal and vertical intumescent fire barriers fitted to RC fame—761 linear metres of fire barrier.
Glazing spandrel panels which were temporarily removed, fire barrier fitted and glazing panels replaced —155 linear meters of fire barrier.
Pumping fire rated Redplug blown insulation into the brickwork cavity.
Elliott Group management and staff were evolved from the inception stage with the client, the client's fire engineer & Building Control. All fire barriers were photographed and recorded on Procore and used as a handover document. The scaffolding was designed by our scaffolding subcontractor and both the scaffolding and existing super structure were cross-checked by our independent structural engineer before the scaffolding received a Cat-3 certificate.
Start Date


Sept 21

End Date


Nov 21

Duration


12 weeks

Client


Atlas Hotel Group
Project Gallery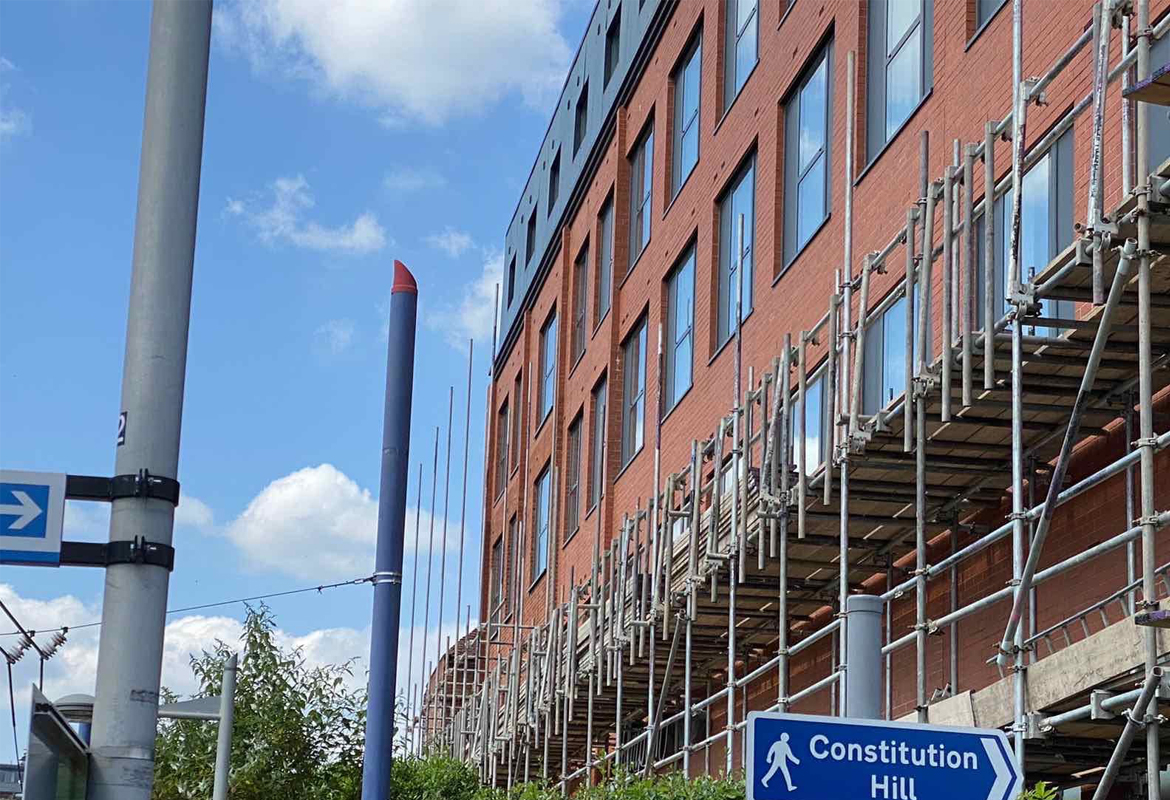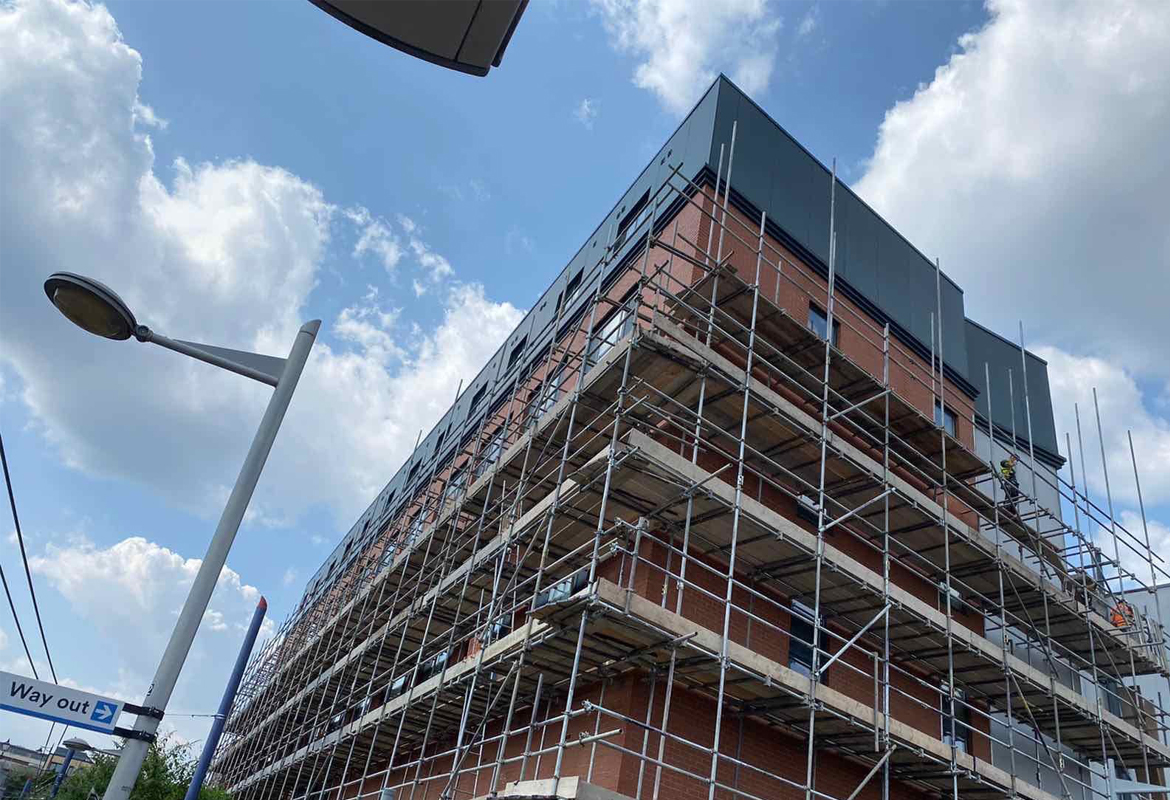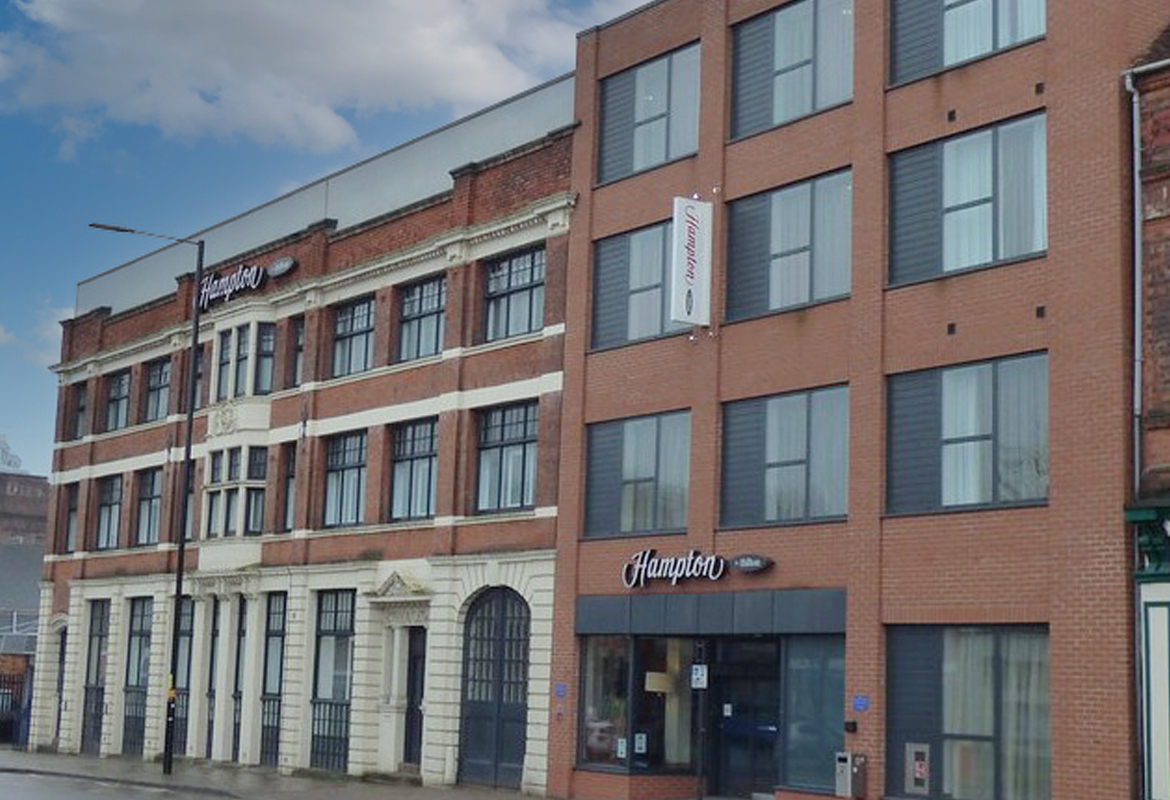 Get in touch
At Elliott Group, we are proud of our exceptional team of professionals who are available to talk to you in person or who can answer any question you might have.