Building Blitz 2022 with Mellon Educate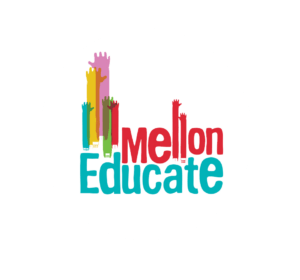 This November, six volunteers from Elliott Group, will travel to the 2022 Mellon Educate Building Blitz in South Africa from 12th November to 19th November.
The building blitz, like so many charities, needed to be postponed through the pandemic, so this year the charity are hoping for a really strong response. Elliott Group are endeavouring to play our part in this worthy effort.
For those of you who are unfamiliar with Mellon Educate please take a look at a video of what is achieved each year.
In essence we build a school for approximately 1200-1500 pupils each year. Between 300-400 volunteers descend on the chosen township with unrivaled enthusiasm and energy. The volunteers range from tradesmen and women, to retirees and everyone in between – you don't need to have a building skill to help!
This year we have had six volunteers come forward (one of which is Noel Elliott for his 5th year) and we are raising the much-needed funds for the cost of the trip and the materials for the school build. Each volunteer must raise £4,000 and the volunteers are all doing their own individual fundraising, together with the £1,000 each that Elliott Group are donating.


We would ask that you support our effort by giving any donation if you can, but a maximum of €200/£200, towards Mellon Educate Charity.  Please click on the Just Giving link to support. All money goes directly to Mellon Educate.
In addition, we are running a Race Night on Thursday 29th September in Norton's Irish Bar, Birmingham at 7pm where you are all welcome, including friends, colleagues and family. The race night will be informal, where we invite you to enjoy a fun night out for a worthy cause where all proceeds again go to Mellon Educate.
Noel Elliott says; "Thank you for your support in helping these children have a chance at education, in my five years I have witnessed miracles in the African townships; to see the hope and enthusiasm in the eyes of the children, their parents and their teachers as we improve their facilities and help give them a chance to better themselves, constantly humbled by how lucky we are in the west with education being so available to us all!"
Thanks again. The team will be travelling to South Africa in November. The Building Blitz will take place from 12th – 19th November.
Keep up to date with activity here or connect with us on LinkedIn to see how your generosity has impacted.
Project Gallery