Elliott Group welcomes new Regional Director in the UK
Elliott Group welcomes new Regional Director in the UK
Elliott Group are pleased to announce the appointment of Eddie Campion to our Board of Directors as Regional Director for the Midlands and North for Elliott Building and Civil Engineering UK Ltd.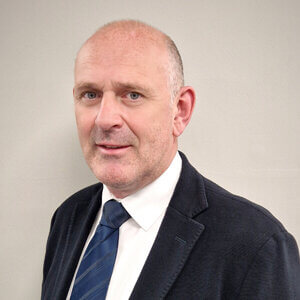 Eddie, having worked for 12 years in the UK Construction Market on many largescale projects across a wide spectrum of sectors, together with his track record for growing businesses in International Markets, will be invaluable in their ambition to grow UK contracting business. Eddie will be based in Birmingham and operating throughout the Midlands and North of the UK.
Eddie will join an extremely capable and loyal team at the Elliott Group office in Birmingham, as well as sites in Manchester, Worcester, Birmingham and Chester. In his very successful career to date, spanning over 30 years, Eddie has worked closely with many of the Elliott team members and with existing Elliott Group Directors.
From their London office, UK Managing Director, Noel Elliott said, "This appointment represents a significant strengthening of our existing team in the UK and our contracting business. Having worked across all the industry's sectors of Main Contracting, Eddie will provide our clients in the region with the leadership, experience, and drive they need to achieve their project goals, as well as spearhead the growth of the UK business as a whole. We relish the opportunity to work with Eddie in the months and years ahead and wish him success, fulfillment, and prosperity."
To contact Elliott Group UK, please email info@elliott-group-multi.flywheelsites.com or call +44 (0)207 0629720